Hello,
sometimes pictures speak better than words.
Here are some screens.

First of all, what you told me to do--
create an htaccess under apache after I did:
Delete: Remove any configuration files located in the directory.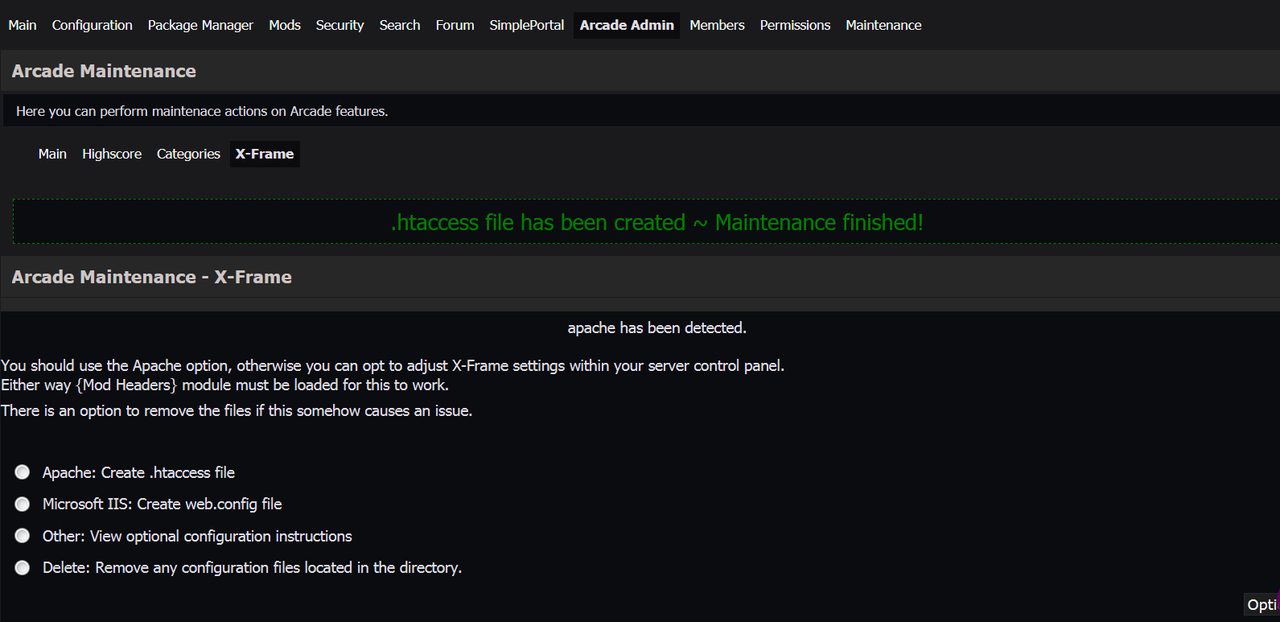 But there are two problems:
1: You recommend installing the Mod Header.
What is it? and does it self-install when you install the arcade mod?
And if not, where to get it?

2: we created an htaccess file, but where should it be? I can't find it anywhere?

Then the error that always appears the same...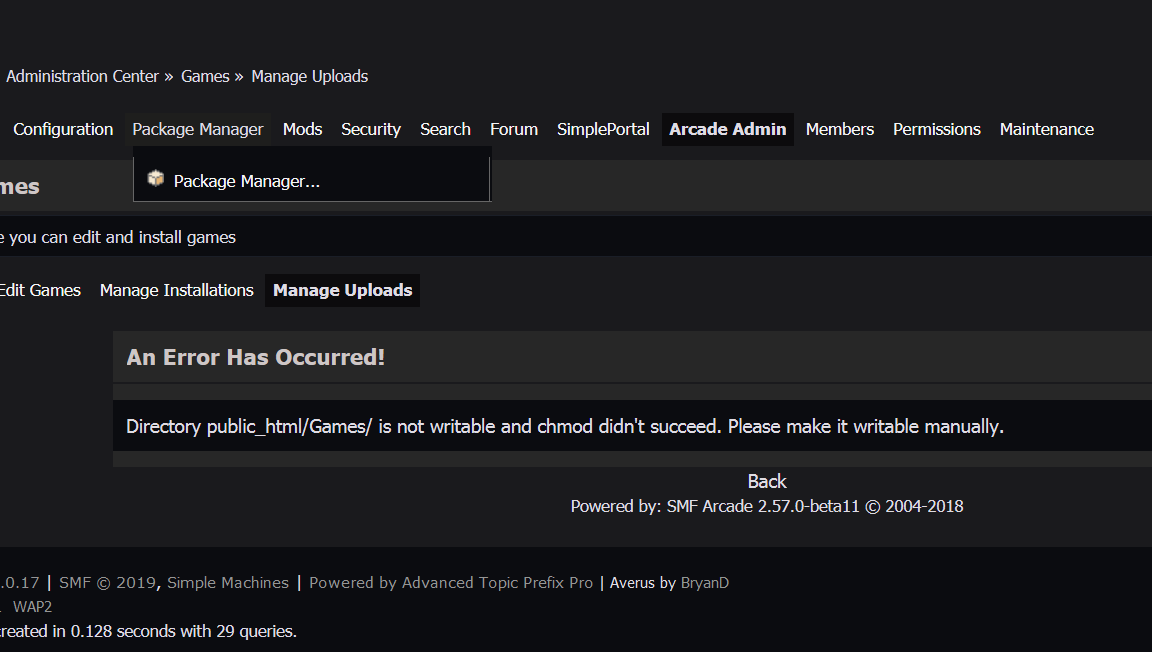 then proof that the chmod in the games folder is 777.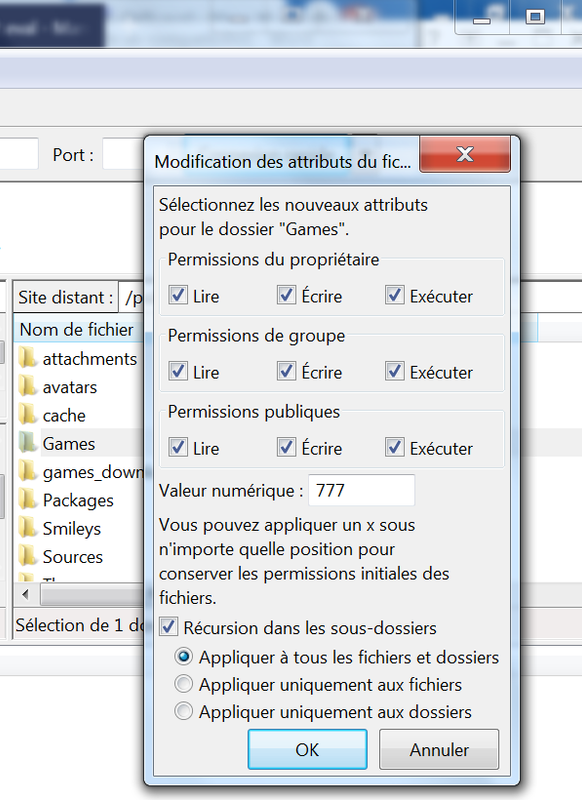 And the error log.